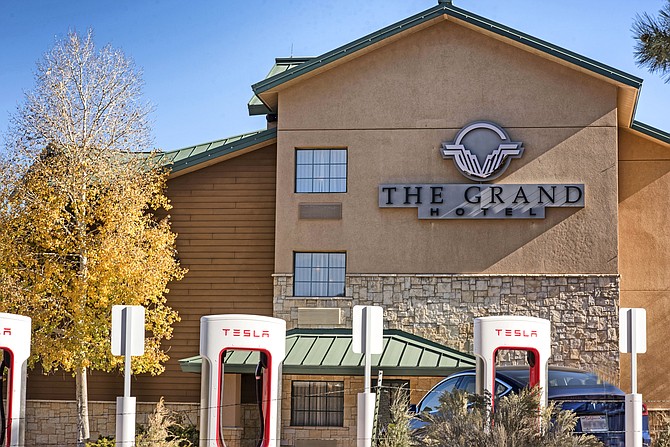 When a Tesla uses a charger station, payment is between Tesla and the car owner. A new Supercharging Station is now located at The Grand Hotel in Tusayan. (Veronica R. Tierney/WGCN)
Stories this photo appears in: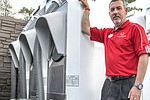 Rick During, General Manager of the Grand Hotel in Tusayan, is really excited and for good reason: Tesla has just installed the largest Supercharger Station in Arizona at his Hotel.