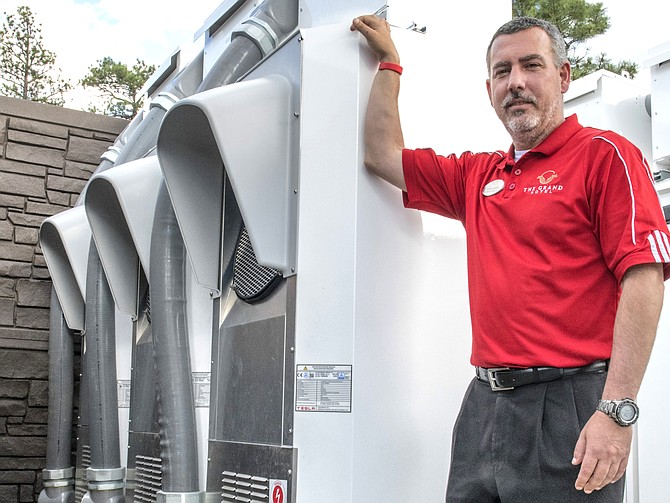 Grand Hotel General Manager stands next to the APS transformers that are used to charge the charger stations. The hotel is not connected to the transformers. (Veronica R. TierneyWGCN)
Stories this photo appears in: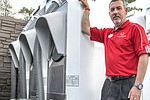 Rick During, General Manager of the Grand Hotel in Tusayan, is really excited and for good reason: Tesla has just installed the largest Supercharger Station in Arizona at his Hotel.