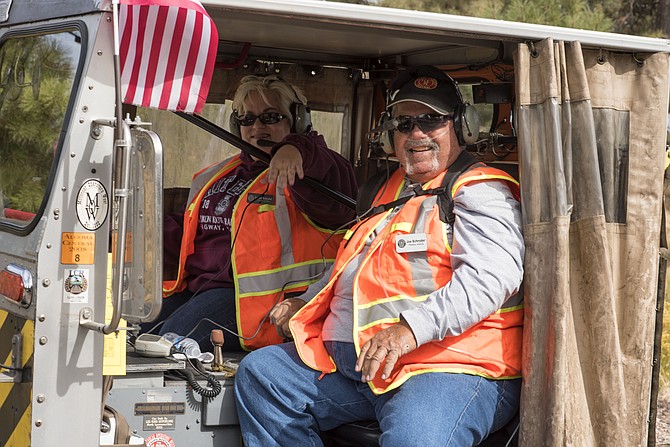 Joe Schnyder and his wife SuAnna wave goodbye from their open speeder. The couple also owns a closed car, too, for inclement weather. (Veronica Tierney/WGCN)
Stories this photo appears in: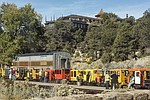 Dedicated to the preservation and safe legal operation of vintage railroad equipment, the North American Railcar Operators Association (NARCOA) made its annual debut to the Grand Canyon Village in late October.