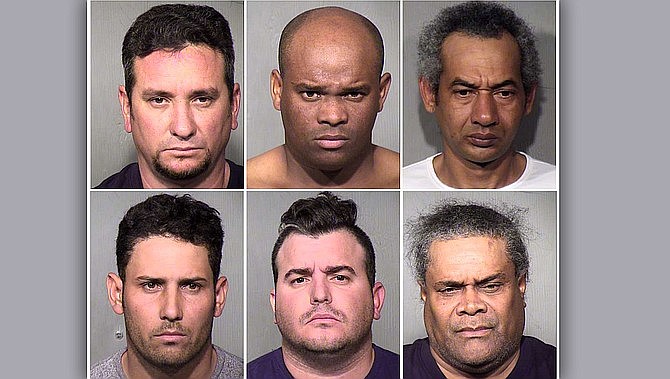 Top row, from left: Juan Cespedes-Martinez, Bladimir Thomas Rodriguez and Jesus Chavez Cespedes. Bottom row, from left: Rene Chavez Valdivia, Dadiel Lopez Garcia and Leosvani Rodriguez-Rojas. (Photo/Arizona Department of Transportation)
Stories this photo appears in:
FLAGSTAFF, Ariz. — A state grand jury has indicted six men alleged of running an illegal credit card gas skimming ring in the Phoenix area.