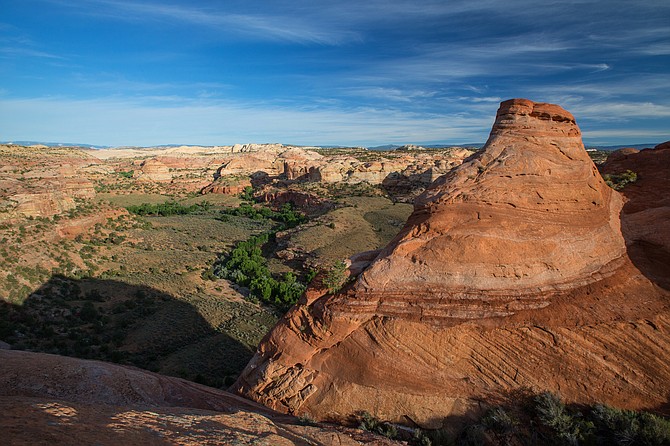 Grand Staircase-Escalante (pictured) and Bears Ears National Monuments were slashed by the Trump administration in 2017. (Photo/NPS)
Stories this photo appears in:
The U.S. government's final management plan for land in and around a Utah national monument that President Donald Trump downsized doesn't include many new protections for the cliffs, canyons, waterfalls and arches found there, but it does include a few more safeguards than were in a proposal issued last year.
By Brady McCombs/Associated Press
September 3, 2019
As Democrats in Congress prepare to scrutinize President Donald Trump's review of 27 national monuments, most of the recommendations made by ex-Interior Secretary Ryan Zinke remain unfinished as other matters consume the White House.
By Brady McCombs & Matthew Brown/Associated Press
March 19, 2019