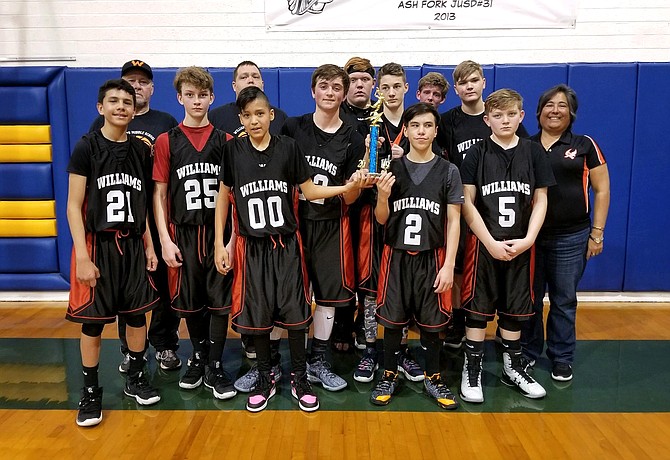 The Williams Falcons place second in the A Team tournament March 1 in Ash Fork. The team includes from left: Kevin Recendez, coach Steve Sutton, Gabriel Lowe, Coach Cody, Nickoli Cody, Drew Logan, Bryton Cox, Jonathan McMahon, Danny Siegfried, Mario Salazar, Jacob Elliot, JP Echeverria and coach Deniz Chavez. (Submitted photo)
Stories this photo appears in: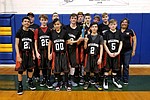 Several northern Arizona middle school boys basketball teams finished their 2019 season March 1-2 at season ending tournaments in Ash Fork.