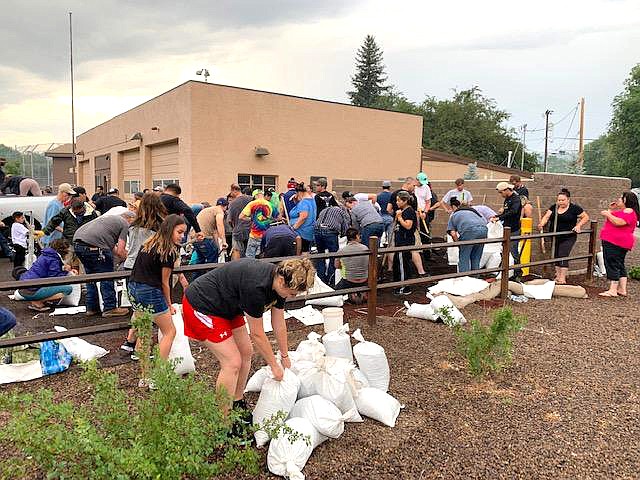 Residents of the Sunnyside neighborhood fill sandbags to prepare for possible flash flooding in the Museum Fire's nearly 2,000-acre burn area in late July. (Photo by Laurel Morales/KJZZ)
Stories this photo appears in:
The mountainous areas generally are cooler, but climate change has increased the risk of wildfires even in those places, county officials said.
Burn maps from a northern Arizona fire have revealed a risk for post-fire erosion and flooding in populated communities.