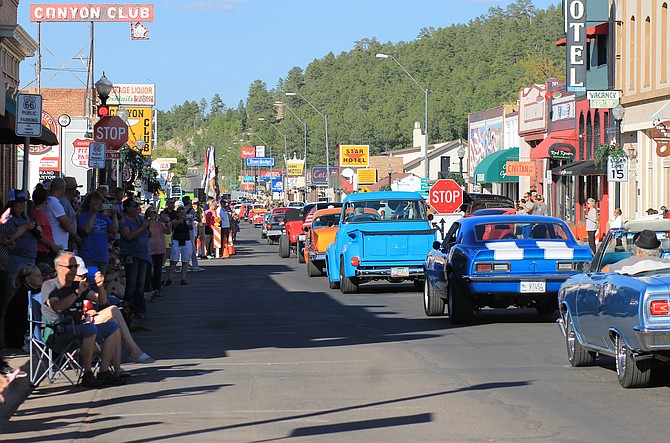 Last year alone, Route 66 plate sales totaled more than $231,000. While $8 of the $25 plate is used for administrative purposes, the remaining $17 goes to the Historic Route 66 Association of Arizona. (Wendy Howell/WGCN)
Stories this photo appears in:
KINGMAN, Ariz. — It doesn't take long for drivers in Arizona to spot the black and white Route 66 license plate — especially since more than 13,833 of the eye catching specialty plates have been sold.