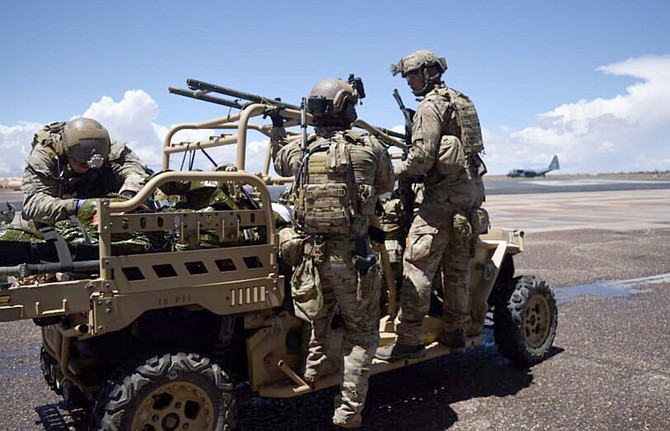 Soldiers from 7th Special Forces Group prepare to board a C-130 flown by the 211th Rescue Squadron, a unit of the Alaska Air National Guard, after completing an assault and recovery operation during Red Flag Rescue. Red Flag Rescue is the biggest air combat exercise in the world, which involves multiple air platforms from all branches and components of U.S. service, as well as foreign militaries, exercising together to prepare for real-world combat operations. (Maj. Amanda Hammond/photo)
Stories this photo appears in: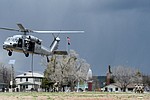 CAMP NAVAJO, Ariz. — It's seven in the morning, the sun is still cresting over the pine trees at Camp Navajo, and a light rain is falling.
By Maj. Amanda Hammond, Arizona Garrison Training Centers
July 9, 2019