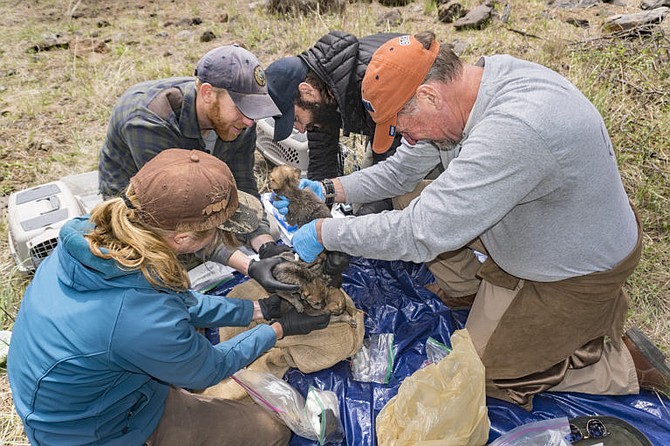 Members of the Mexican Wolf Interagency Field Team process a pair of captive-born wolf pups in 2017. The pups were placed into a wild den of the same age to be raised in the wild. (Photo/AZGFD)
Stories this photo appears in: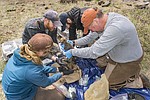 Twelve Mexican wolf pups are now being cared for and raised by surrogate wild wolf parents after successful efforts to introduce them into existing wolf litters in Arizona and New Mexico.