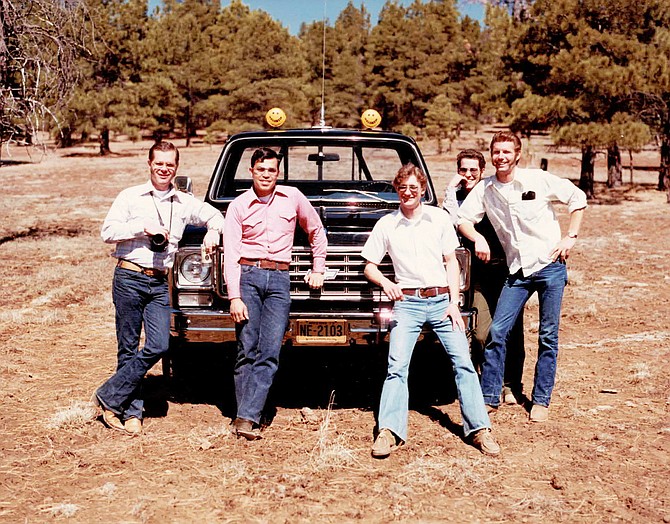 Pete Brown, Jon Stewart, Fred White, Bob DeLander and others strike a pose in front of a 1980s Chevrolet with KC lights. DeLander celebrated retirement from KC HiLiTES June 25. (Photo courtesy of the DeLander family)
Stories this photo appears in:
In the early 1970s, off-road racing began making its mark in history and atop those early Ford Broncos, Chevy Blazers and International Harvester Scouts was the iconic KC HiLiTES Daylighter light.