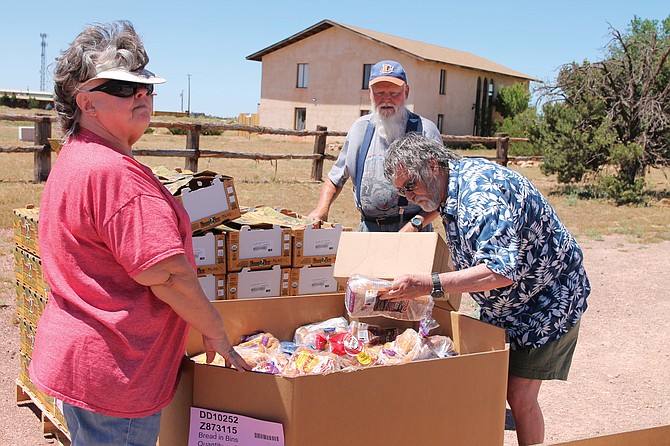 Sue Schumann and Steve Kanega help Valle residents sort through food items June 27. The food bank will be moving to Planes of Fame Air Museum next month. (Erin Ford/WGCN)
Stories this photo appears in: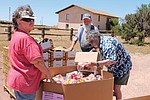 Waiting in the hot mid-morning sun for over an hour, a group of volunteers anxiously waits for a man on a forklift to unload several hundred pounds of food from the back of a truck and place it in a tidy line.