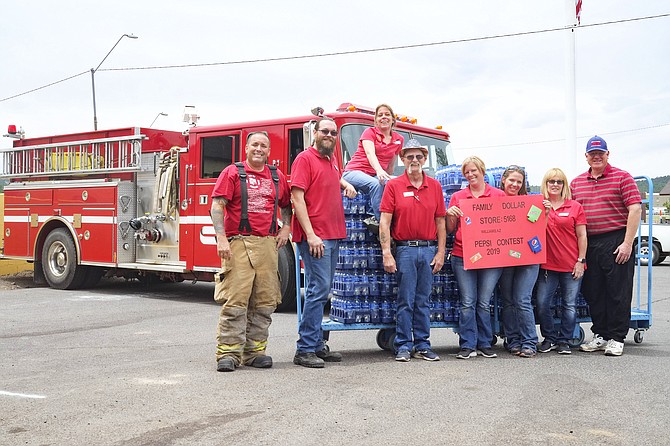 Williams Volunteer Fire Department received 60 cases of bottled water June 30 from Family Dollar in Williams. The water was collected through purchased donations by the community. (Loretta Yerian/WGCN)
Stories this photo appears in: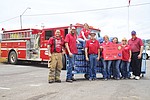 The Family Dollar in Williams is first place in a national sales initiative after collecting nearly 1,500 bottles of water purchased by generous residents and visitors.