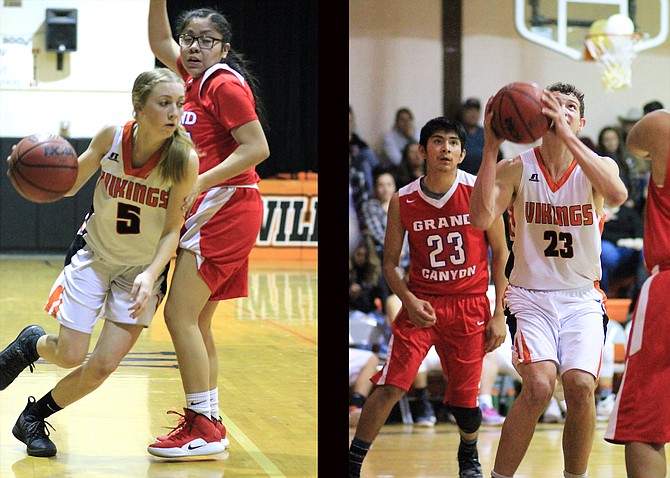 Vikings Sydnee Mortensen and Will McMenamin had a big night for the Vikings Jan. 25.
Stories this photo appears in: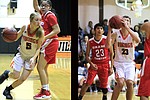 WILLIAMS, Ariz. — The No. 19 Lady Vikes had the fans on their feet in a nail-biter Saturday night, when they faced the No. 8 Grand Canyon Phantoms at home.