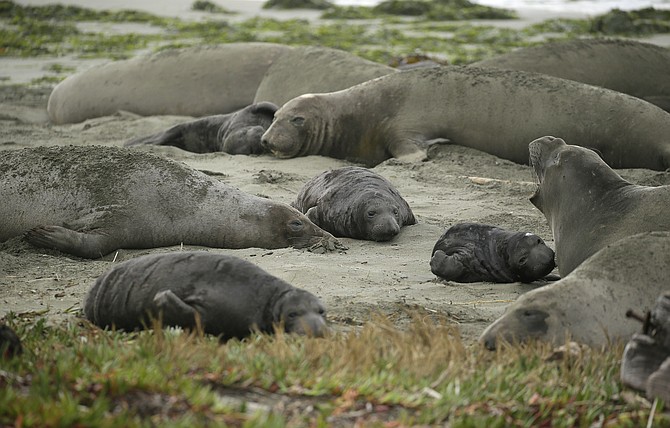 Elephant seals and their pups occupy Drakes Beach Feb. 1 in Point Reyes National Seashore, California. Tourists were unable to visit a popular beach in Northern California that was taken over by a colony of nursing elephant seals during the government shutdown. (Eric Risberg/AP)
Stories this photo appears in: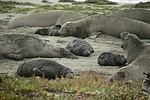 National park visitors cut new trails in sensitive soil.
By Brady McCombs & Felicia Fonseca/Associated Press
February 5, 2019