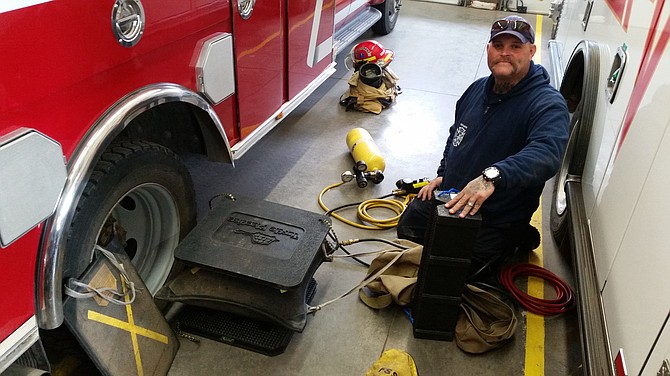 Mac Mercolini demonstrates how to use some of the new cribbing equipment to lift and stabilize a vehicle with airbags and an oxygen tank. The new cribbing replaces the department's old equipment made of wood, which can deteriorate over time. (Erin Ford/WGCN)
Stories this photo appears in:
As the primary first responders in a remote are, members of the Tusayan Fire Department rarely know what they might find when they respond to vehicle accidents on State Route 64.