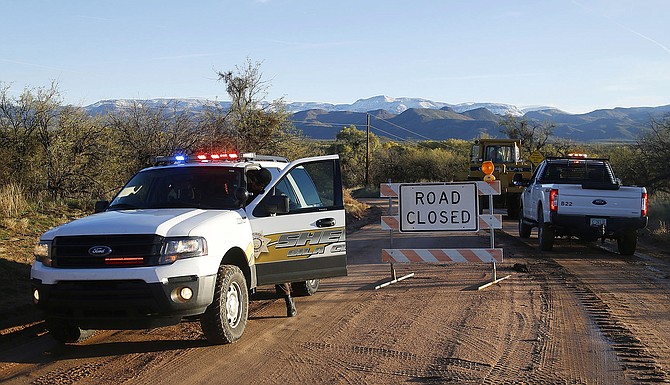 This Saturday, Nov. 30, 2019, photo shows the road closed near Bar X road and Tonto Creek after a vehicle was washed by flood waters in Tonto Basin, Ariz. Rescuers with helicopters, drones, boats and dogs searched Sunday for a 6-year-old girl missing since Friday, when a truck she was in was swept away while attempting to cross an Arizona creek swollen by runoff from a powerful storm. (Patrick Breen/The Arizona Republic via AP)
Stories this photo appears in: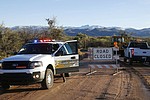 The Tonto Creek project in Gila County has been denied federal funding in the past but is an "excellent candidate" for a federal grant, Ducey said in a letter to Transportation Secretary Elaine Chao.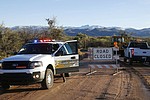 Gila County Sheriff's officials say they're trying to bring closure for the family of Willa Rawlings, who has been missing for six days as of Dec. 4.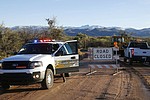 TONTO BASIN, Ariz. — Nine members of an Arizona family, together for the Thanksgiving holiday, were in an oversized military-style truck when they got stuck in a raging creek swollen by intense runoff from a powerful storm.