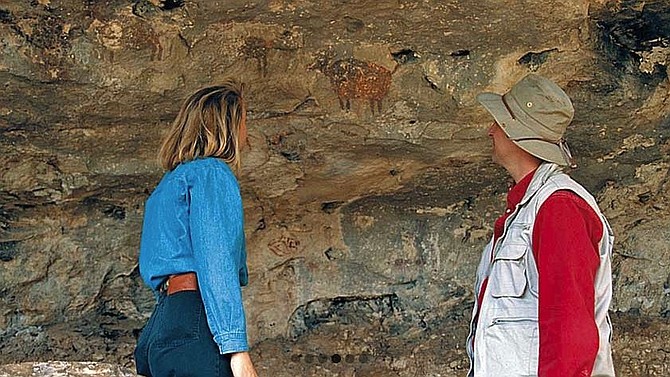 John Tatham has been leading tours to an Indian painting site outside of Tusyan since 1995. Tatham was recently awarded the Public Archaeology Award for the state of Arizona. (Photo courtesy of Grand Canyon Jeep Tours)
Stories this photo appears in: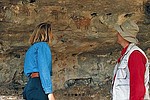 John Tatham has been hiking and exploring the Arizona wilderness for decades, but it was his discovery and subsequent stewardship of a Native American antiquity site on the Kaibab National Forest that led to his recent recognition by Gov. Doug Ducey's Archaeology Advisory Commission.