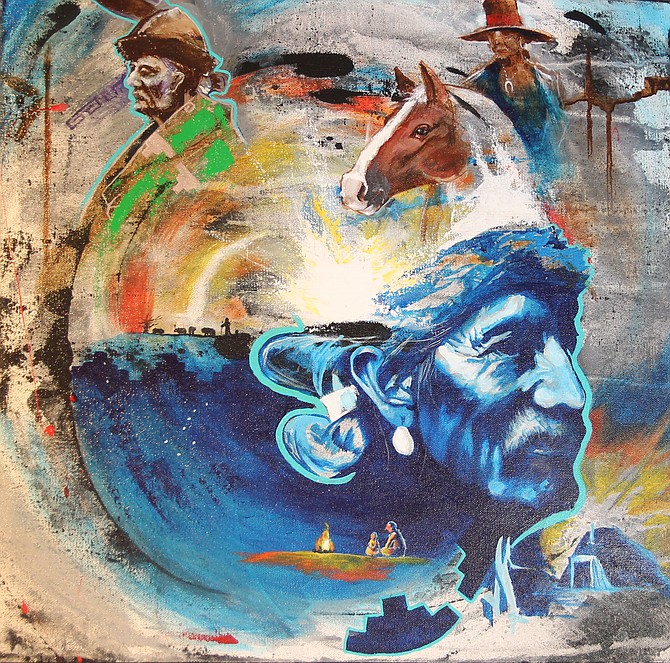 A painting by Nate Begay, also known as Nate B., portrays the role of men in the matriarchal Navajo society. The painting depicts storytellers, warriors and planters. (Erin Ford/WGCN)
Stories this photo appears in: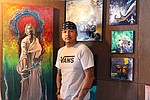 Nate Begay has spent years developing his signature style, beginning as a graffiti artist and branching out into many different mediums, including photography and even tattooing.