California Condor numbers have been growing in the wild since the bird was put on the endangered species list in 1967. (Photo courtesy of USFWS)
Stories this photo appears in: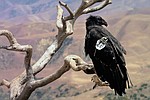 According to the agency, 88 percent of hunters have voluntarily used ammunition without lead since 2008.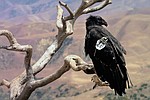 The Trump administration moved on Aug. 12 to weaken how it applies the 45-year-old Endangered Species Act, ordering changes that critics said will speed the loss of animals and plants at a time of record global extinctions.
By Ellen Knickmeyer/Associated Press
August 20, 2019