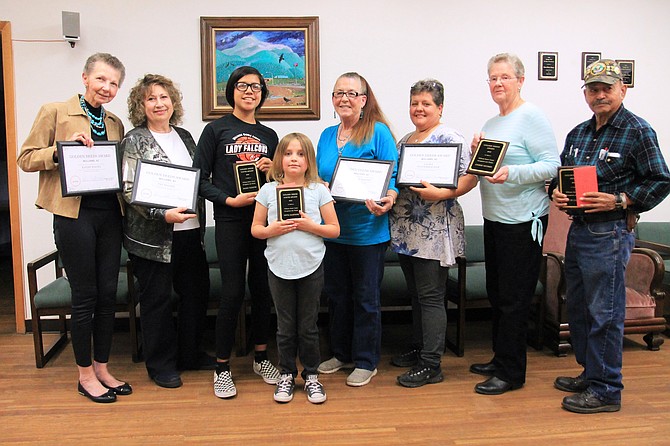 Nominees for the Golden Deeds awards include: Kathy Young, Pat Shane, Lily Vazquez (standing in for Mario), Vetta Martinez, Theresa Sansky, Laura Pulvermacher, Connie Nicoson and Pete Castro. Not pictured: Carol Delander, Bud Parenteau and Barb Parenteau. (Wendy Howell/WGCN)
Stories this photo appears in: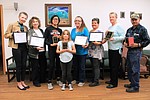 WILLIAMS, Ariz. — Williams residents were introduced to a number of people doing great things for their town and community Saturday night at the inaugural Golden Deeds Awards at the Williams Senior Center.