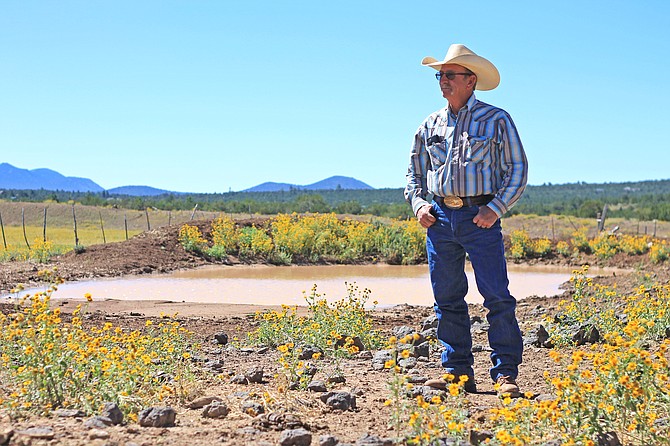 John Mahan looks out over his ranch north of Williams. Mahan found two of his cattle dead under suspicious circumstances Sept. 10. (Wendy Howell/WGCN)

Stories this photo appears in:
John Mahan adjusts his well-worn cowboy hat as he leans against his dust-covered Jeep and points toward some juniper trees where, several days ago, he found two of his cattle mysteriously slaughtered.