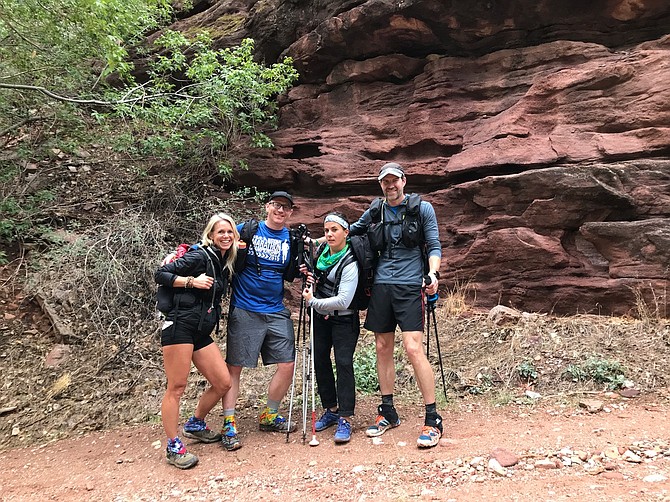 Sara Schulting-Kranz, Jesse Crandall, Shawn Cheshire and Scott Drum pause for a photo near Manzanita Flats before ascending the North Rim Oct. 7. (Submitted photo)
Stories this photo appears in: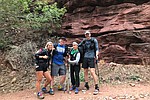 Anyone who has ever wandered even a mile down Bright Angel or South Kaibab trail can attest to the fact that going down is a lot easier than coming back up. Now, imagine you're blind.