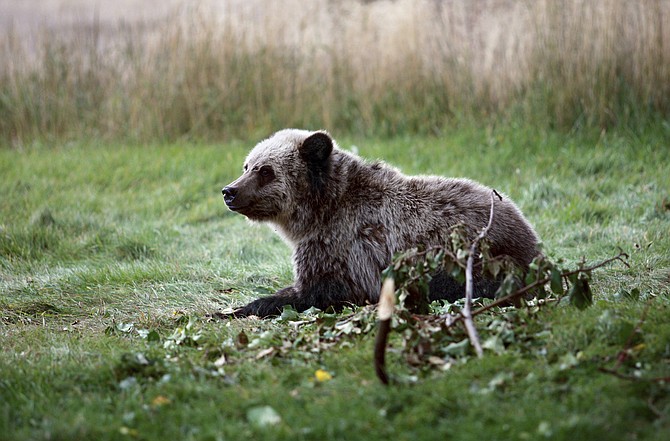 In this Sept. 25, 2013 photo, a grizzly bear cub rests near a cabin a few miles from the north entrance to Yellowstone National Park in Gardiner, Mont. A court ruling Sept. 24, that blocked grizzly bear hunts in the U.S. West carries far wider political implications amid a push by Congress for sweeping changes to how imperiled species are managed. (Alan Rogers/The Casper Star-Tribune via AP, File)
Stories this photo appears in:
A court ruling Sept. 24 in Montana restored protections for grizzly bears in and around Yellowstone National Park, putting on hold grizzly hunts that had been planned in Wyoming and Idaho.
By By Matthew Brown, Associated Press
October 3, 2018