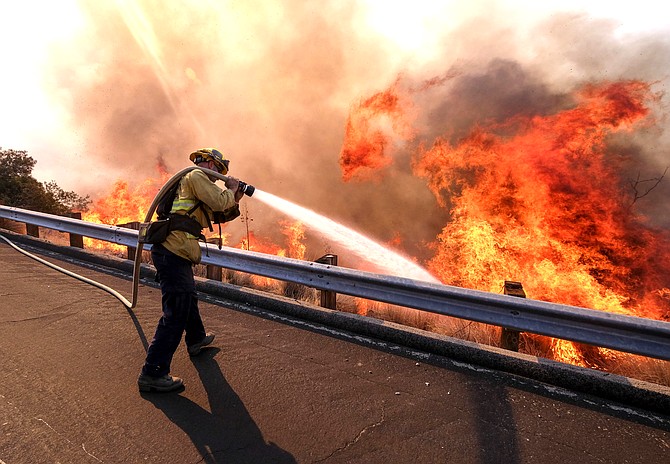 A firefighter battles a fire along the Ronald Reagan (118) Freeway in Simi Valley, Calif., Monday, Nov. 12, 2018. (AP Photo/Ringo H.W. Chiu)
Stories this photo appears in: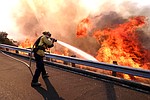 PHOENIX (AP) — Arizona is sending nearly 150 firefighters and over 40 fire engines from communities all over the state to help California battle major wildfires, including some local firefighters.