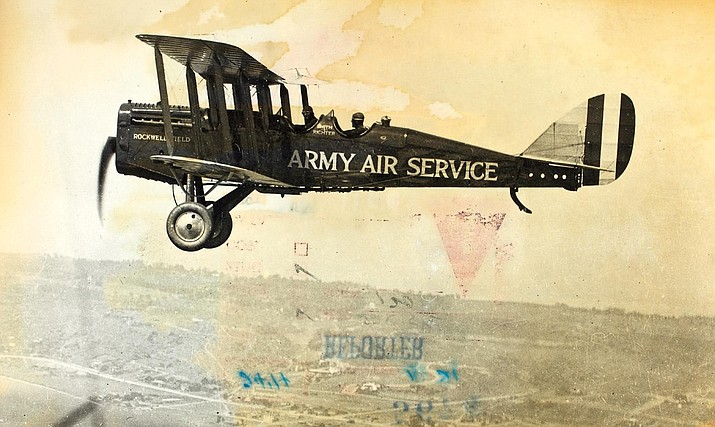 Charles T. Webber, flew a de Havilland DH4B Army Air Service plane, similar to this one, while statined at Rockwell Field in San Diego. The first air field in Williams, Arizona was named for Webber.
Stories this photo appears in:
"In five years from today you will be able to buy a ticket in New York, eat your breakfast there, cross the continent and eat your dinner in the evening in San Francisco," said Walter Lindblom, the toastmaster at the celebration of the opening of Webber Field in Williams in 1925.