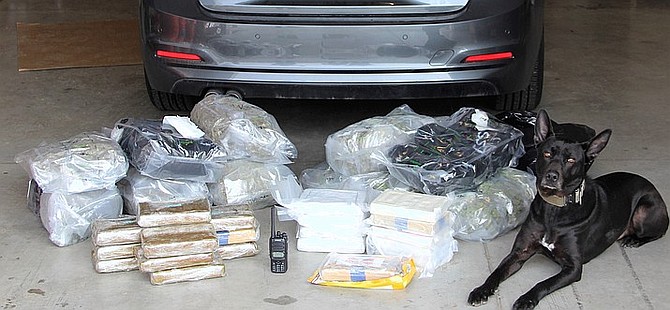 Yavapai County Sheriff's Office K9, Vader sits with nearly $1 million worth of drugs after a deputy made a traffic stop for an equipment violation March 12, near Ash Fork. After Vader completed an external sniff of the vehicle and alerted the deputy, 47.5 pounds of cocaine and 27.5 pounds of marijuana were discovered. (YCSO/Courtesy)
Stories this photo appears in: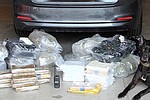 A man was arrested on Interstate 40 near Ash Fork March 12, after a Yavapai County Sheriff's deputy stopped him for an equipment violation and found nearly 75 pounds of illegal drugs in his car, worth about a million dollars on the street, according to YCSO spokesman Dwight D'Evelyn.