Volunteers can assist Arizona Game and Fish with documentation of endangered Black Footed Ferrets during two spotlight projects this year. The projects take place on the Double O Ranch near Seligman, Arizona. (Stock photo)
Stories this photo appears in: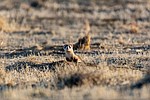 Volunteers must have the ability to stay attentive from 8 p.m. to 6 a.m. while spotlighting for black-footed ferrets and use, or learn how to use, a Global Positioning System (GPS).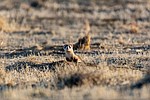 The Arizona Game and Fish Department is seeking volunteers to assist with spotlighting efforts to help document the population of endangered black-footed ferrets in Aubrey Valley and on the Double O Ranch near Seligman.