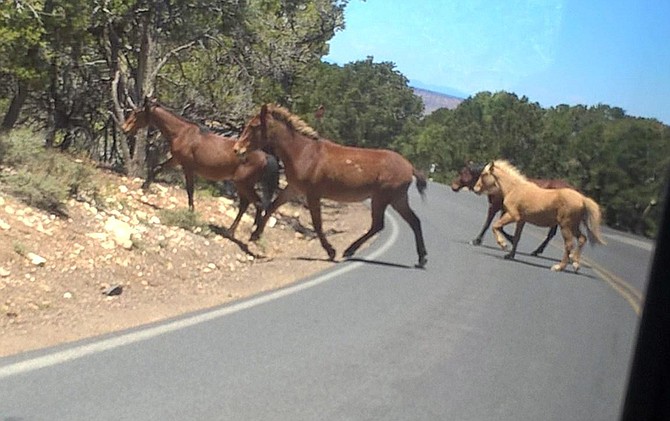 A visitor captured a photo of several horses in the park May 23. It's not clear if they are the same ones found near Havasupai Point. (Submitted photo)
Stories this photo appears in: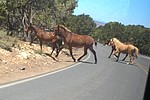 As the Southwestern landscape becomes ever more parched by a lack of significant rainfall, nine feral horses have become the latest casualties of a severe drought enveloping northern Arizona.