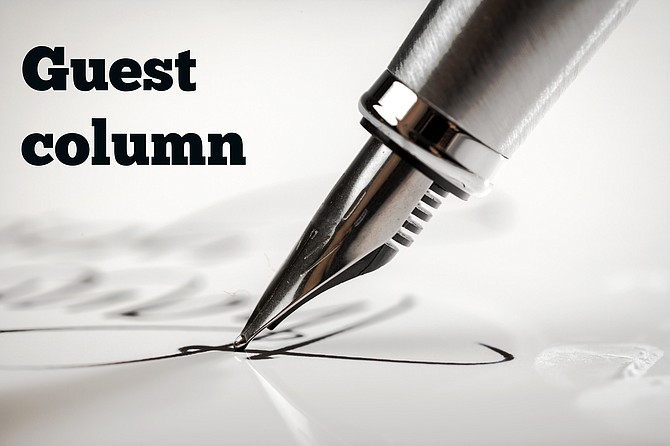 Stories this photo appears in:
Again, please consider community food banks, shelters, schools and other groups providing meals for children in underserved families. Other sources to contact are Meals on Wheels America and senior centers and services.
About one in three Americans have cardiovascular disease. Could you be one of them?
The suicide rate among American youth ages 10 to 24 years old rose by 56 percent between 2007 and 2017, and is the second leading cause of death for this age group, according to the Centers for Disease Control and Prevention.
In the midst of nationwide outbreaks of measles, and increases in Arizona cases of vaccine-preventable diseases, Arizona's vaccine coverage rates continue to decrease.
Alzheimer's is the most common form of dementia and it affects not only the person with the disease, but also those who care for them.
By By Karin Von Kay, Dementia Friends Champion
April 30, 2019
On April 6, the Williams Animal Action Group (W.A.A.G.) will hold its 34th annual rabies vaccination clinic at the Williams Rodeo Barn from noon to 3 p.m.
Opponents of progress in Tusayan are at it again.
By By Tom De Paolo, Stilo Development Group USA
January 29, 2019
The town has handled an array of development items improperly, including permitting development — both commercial and residential — to proceed without formal floodplain review.
By By Clarinda Vail, Tusayan resident
January 22, 2019
For some, the beginning of school could reveal a dark secret when signs of abuse and neglect these children have suffered over the summer are noticed by teachers, staff and other parents.
All it takes is one breath.
By Cara M. Christ, M.D. Director for the Arizona Department of Health Services
June 26, 2018
On Father's Day we celebrate everything a father does for his children. Fathers feed them, teach them to walk, take them to school, teach them to play sports, protect them and so much more.