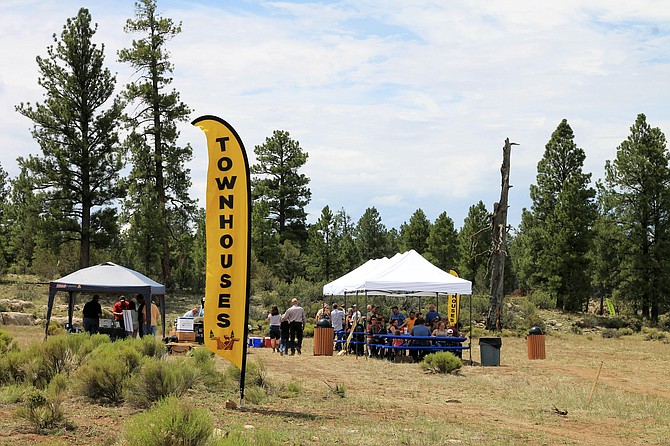 Tusayan residents gathered for the official kick-off to the Ten X Ranch housing development project July 21. The development is located approximately 3.5 miles outside of the gateway community of Tusayan outside of Grand Canyon National Park. (Loretta Yerian/WGCN)
Stories this photo appears in: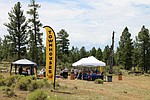 After a series of setbacks in the town of Tusayan's development of affordable housing at Ten X Ranch, the town council instructed staff to begin searching for a town project manager to oversee construction at the site.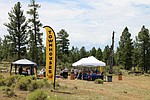 Although construction has ceased as the town of Tusayan works to come into compliance with Coconino County Flood Control District permitting requirements, work on the project – and its costs —are still ongoing.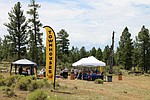 After a contentious election season across the country, residents closer to home in Tusayan learned they would have to adjust to a new fiscal reality Nov. 7.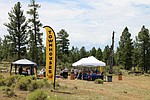 The banners are hung, a groundbreaking has been held and some concrete plans are coming together for a housing development at Ten X Ranch just a few miles from Grand Canyon's South Rim.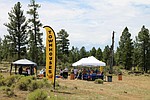 TUSAYAN, Ariz. — After six long years and an obstacle or three, the housing development at Ten X Ranch is finally underway, according to Mayor Craig Sanderson.