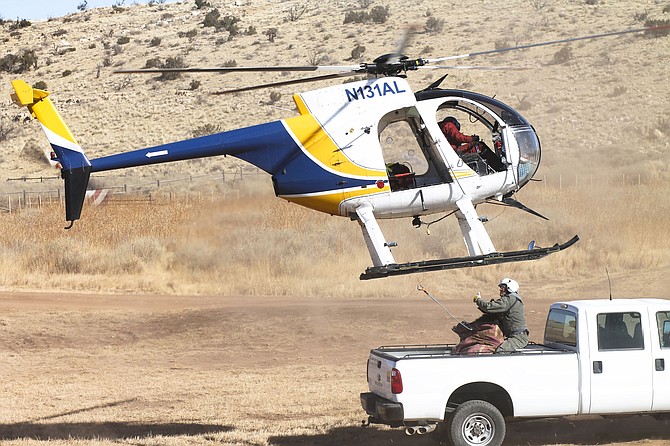 Arizona Game and Fish partnered with West Virgina Division of Natural Resources to re-locate and establish an elk population in West Virginia. Sixty elk were captured by helicopter Jan. 23 and 24 at Raymond Wildlife Area, east of Flagstaff.
Stories this photo appears in: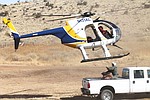 West Virginia Gov. Jim Justice says several elk transported to West Virginia in March to join the state's herd died before they could be released.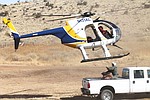 "It was the mid-1860s when the last documented elk was killed in West Virginia," said Steven McDaniel, director of the West Virginia Division of Natural Resources. "So we've been working really hard the last few years to get them (back) there."