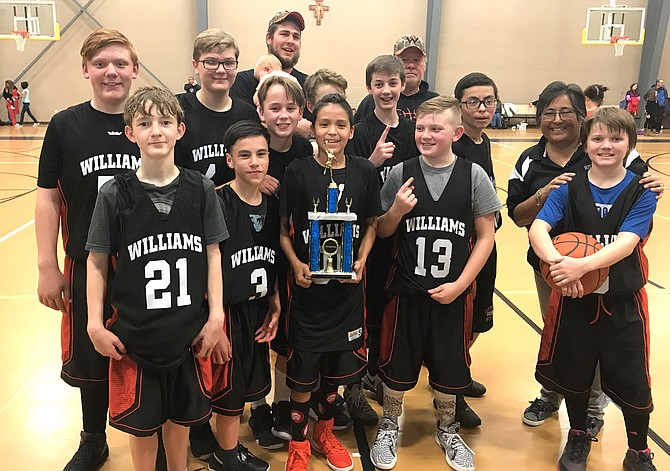 Williams placed first in the I-40 league middle school B team tournament Feb. 17. Front row: Cailan Gulya, Mario Salazar, Nickoli Cody, JP Echeverria and Brock McCarthy. Back row: Bryton Cox, Jacob Elliiot, Jason Olson, Gabriel Lowe, Jonathan McMahon, Juan Ayala. Coaches are Brian Langenbach, Steve Sutton and Deniz Chavez. (Submitted photo)
Stories this photo appears in: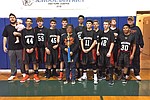 Williams middle schoolers sweep I-40 League tournaments.