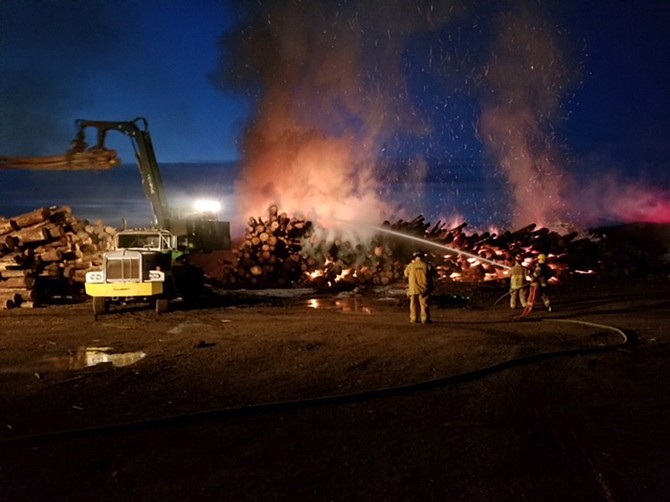 A fire broke out in a stack of logs at the NewPac mill on Garland Prairie Road Feb. 5. No one was injured in the incident, but arson is suspected in the early morning blaze. (Submitted photo)
Stories this photo appears in:
Arson is suspected in an early morning fire Feb. 5 at Newpac Fibre in Garland Prairie. "The reason we're calling it an arson is because you have a pile of green logs set on fire and green logs don't catch on fire. We're sure that there's suspicious circumstances surrounding the fire," said Williams Police Chief Herman Nixon.