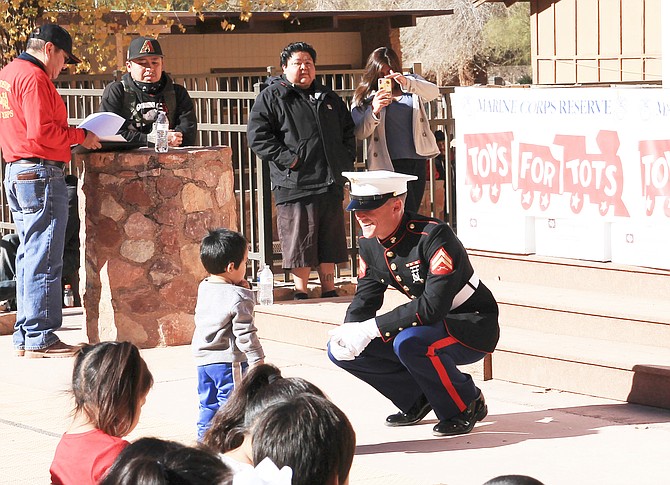 U.S. Marine Cpl. Anthony Hackler greets a Havasupai child. (Loretta Yerian/WGCN)
Stories this photo appears in: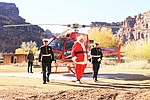 Anya Uqualla, a young Supai mother holds her 2-month-old infant in her arms as she sits on a bench in the village square watching three U.S. Marines and several volunteers make final arrangements for Santa Claus, who will be arriving by helicopter later that morning.