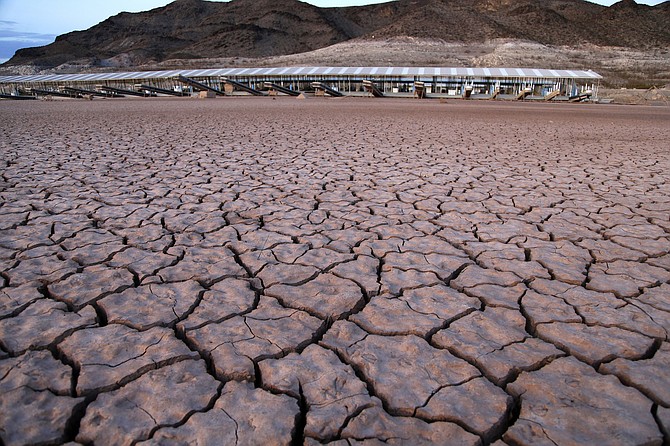 What was once a marina sits high and dry because of Lake Mead receding in the Lake Mead National Recreation Area near Las Vegas. (John Locher/AP File)
Stories this photo appears in: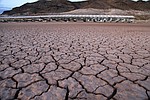 "I would say there is a very good chance as the water level drops that we are going to find additional human remains," Las Vegas police Lt. Ray Spencer.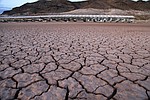 Snow piled up in the mountains across the U.S. West last winter, leaving enough to thrill skiers into the summer, swelling rivers and streams when it melted, and largely making wildfire restrictions unnecessary. But the wet weather can be misleading.
By Felicia Fonseca/Associated Press
August 27, 2019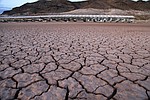 A dispute between two major California water agencies is threatening to derail a hard-won agreement designed to protect a river that serves 40 million people in the U.S. West.
By Felicia Fonseca/Associated Press
April 23, 2019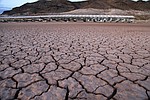 Seven states that rely on a major waterway in the U.S. West have finished a years-long effort to create a plan to protect the Colorado River amid a prolonged drought, the federal government declared March 19.
By Felicia Fonseca/Associated Press
March 26, 2019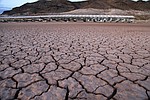 Arizona says it's one step closer to figuring out how to divvy up water cuts as the supply from the Colorado River becomes more limited.