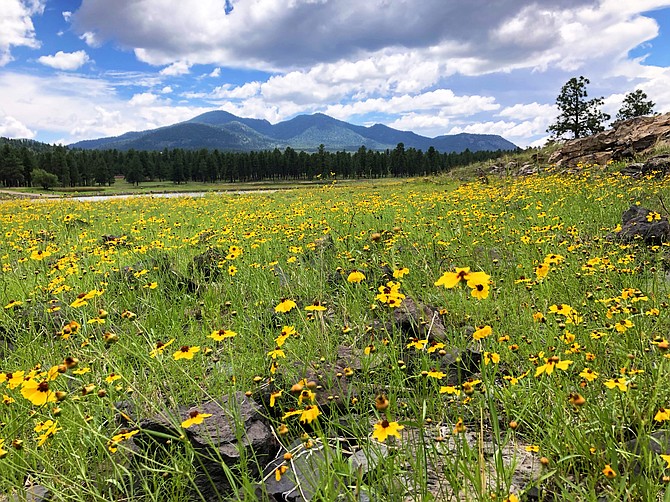 Fields of flowers have erupted at Cataract Lake and throughout Williams following several weeks of heavy monsoons. Despite the rainfall, Williams is below average for precipitation. (Wendy Howell/WGCN)
Stories this photo appears in:
As northern Arizona reaches the midpoint of the 2018 monsoon season, some areas have seen massive precipitation while others are about average. But how does Williams fare?