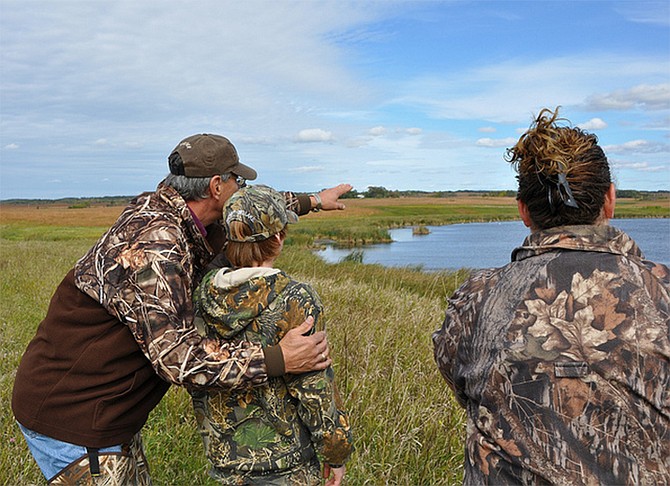 Mentors explain waterfowl hunting to youth at a Fish and Wildlife event. (Photo/USFWS)
Stories this photo appears in:
Hunting groups are applauding new federal rules creating longer seasons, extended hours and expanded methods for hunting and taking different types of game on national wildlife refuges.
By Kailey Broussard, Cronkite News
September 17, 2019
According to the U.S. Fish and Wildlife Service, a 2016 survey of hunters nationwide indicates about 3 percent less people are hunting than in 2011.