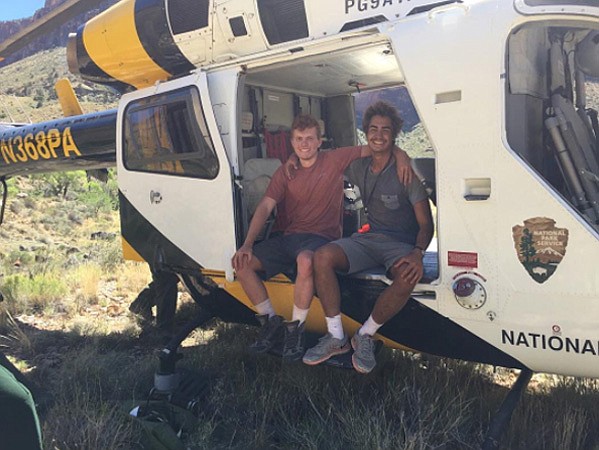 Reese McMichael (left) and Rowan Fitch recovering after being rescued by NPS rangers. Fitch posted the photo to his Instagram account. The caption says "For 5 days we rationed 2 granola bars and drank water out of a puddle on the ground, we had no tent or sleeping bags either, we just slept on the ground." (NPS Photo)
Stories this photo appears in: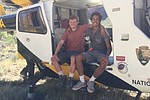 After spending five days at the bottom of the Grand Canyon, Reese McMichael and Rowan Fitch were rescued by park rangers who just happened to be crossing the area in a helicopter.