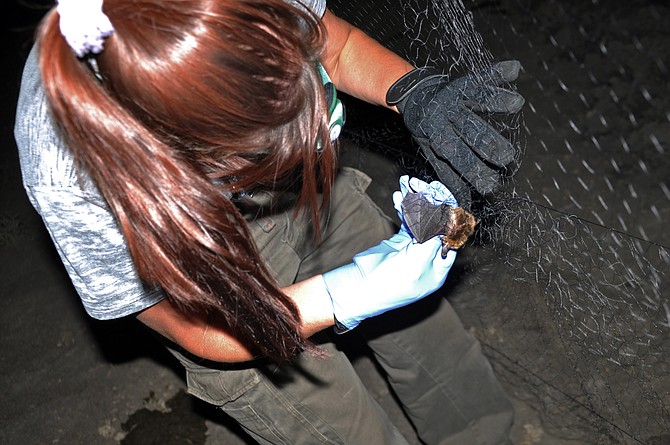 A Big Brown Bat is carefully removed from a net during a bat-counting survey on the Williams Ranger District in 2012.
Stories this photo appears in: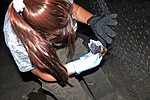 What is small, fuzzy and can eat up to 8,000 insects per night? Bats. And according to Kaibab National Forest biologist Justin Schofer, they are a critical component for crop protection and healthy forests.