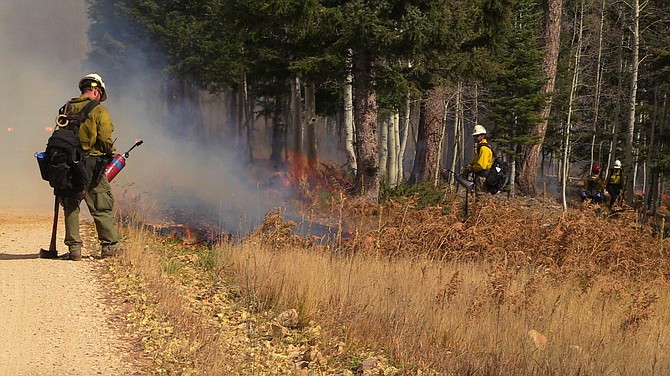 Fire personnel work on hand ignitions during the Tipover East prescribed burn in October 2017.
Stories this photo appears in: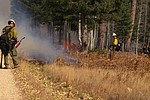 Fuels reduction efforts on the Williams Ranger District of Kaibab National Forest will begin Feb.1 and continue into next week as weather conditions permit.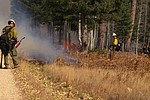 North Zone fire managers plan to continue pile burning activity in the vicinity of the North Rim Developed Area, which consists of two, 16-acre units of hand piles.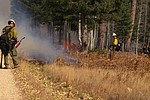 Fire crews are scheduled to continue burning a 250 acre unit on the Reed Prescribed Fire project beginning Thursday of this week near the Grand Canyon Airport southwest of the town of Tusayan.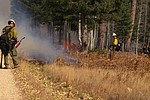 Fire managers will take advantage of continued warm, dry weather conditions over the next several weeks and may initiate additional prescribed fires on the North Rim of Grand Canyon National Park.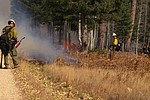 North Zone Fire managers plan to initiate prescribed fire operations on a small 50-acre strip of land adjacent to the campground at Jacob Lake. Weather conditions are forecasted to be within prescriptive parameters.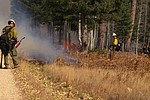 As the year winds down, so will much of the fire management activity on the Kaibab National Forest and the North Rim of Grand Canyon National Park.