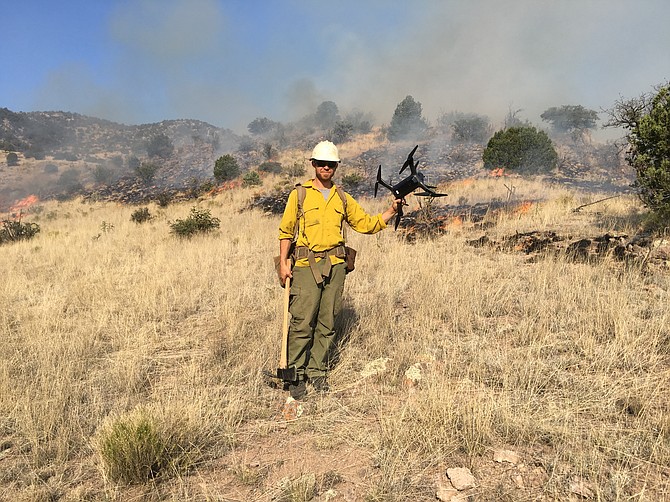 A member of a fire crew holds a quadcopter drone deployed near a recent wildfire. The drones can be used to scout locations for fire lines to slow or cut off a wildfire's progress.
Stories this photo appears in: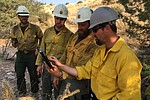 According to the U.S. Department of Agriculture, the wildfire season is about 78 days longer than it was in 1970.