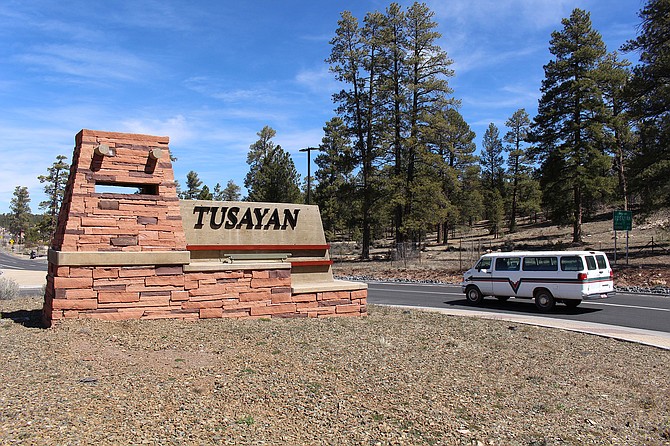 The National Park Service said visitors to parks in Arizona last year spent $995 million at nearby businesses, like those in the town of Tusayan, the gateway to the Grand Canyon.
Stories this photo appears in: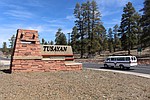 Small is a relative term.
By Mike Sheehan/Special to the Grand Canyon News
October 30, 2018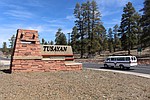 Questions arose Oct. 12 after the Grand Canyon Watchdog, an online news blog covering Tusayan's Town Council, released leaked audio between council members and a representative of the Stilo USA development group.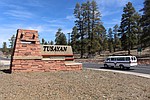 As the nation celebrates National Park Week, U.S. Secretary of the Interior Ryan Zinke announced that visitor spending in communities near national parks in 2017 resulted in a $35.8 billion benefit to the nation's economy — a nearly $1 billion increase from 2016 — and supported 306,000 jobs.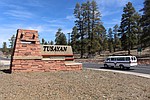 Residents of Tusayan will have another opportunity to view and comment on a proposed trails master plan at a public meeting March 28.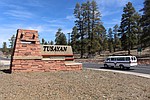 Tusayan, Arizona, will remain a small community nestled among the ponderosa pines after residents rejected a bid Nov. 7 to raise the building height to 65 feet.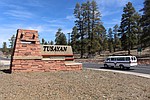 The Tusayan Town Council passed its preliminary town budget July 12 at its regular monthly meeting.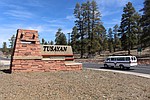 The 12 million people who visited national parks in Arizona last year spent more than $995 million with nearby businesses, a $63 million increase from the year before, the National Park Service said.
By Joseph Guzman/Cronkite News
May 9, 2017