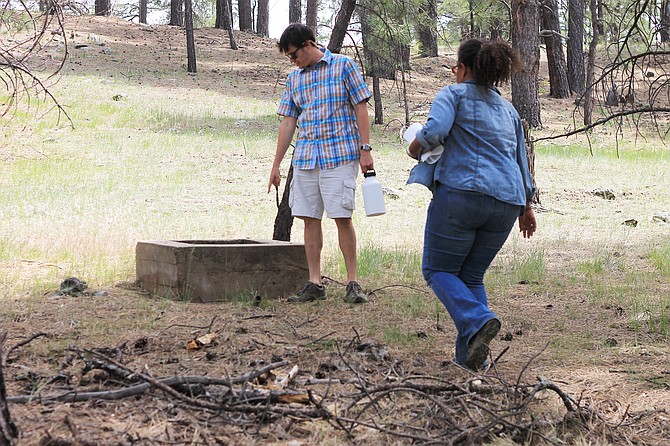 Program Manager for the Kaibab National Forest Heritage, Margaret Hangan discusses the possible use of a historic concrete pad at the 1930s Civilian Conservation Corp camp at Barney Flats south of Williams.
Stories this photo appears in:
WILLIAMS, Ariz. — In May of 1933, the first CCC companies arrived in Arizona at Safford and Globe. By the fall of 1933, 23 companies were at work throughout Arizona including a company in Bellemont.