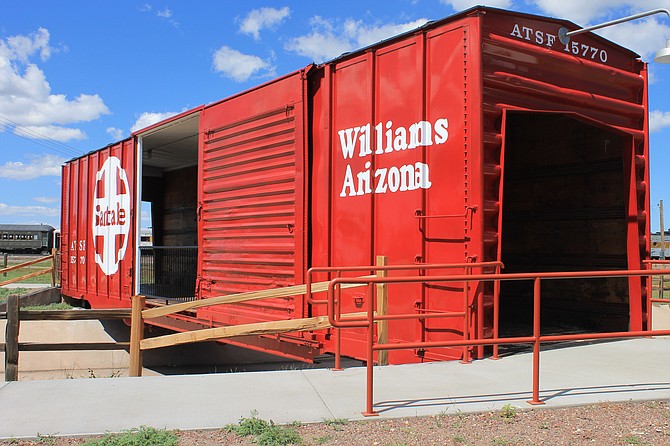 The Arizona Railroad Heritage Park in Williams hopes to open its doors early next year. Donations from local families and trusts have helped make the project possible.
Stories this photo appears in:
With the help of a donation from the Soldwedel family, who own many news outlets in northern Arizona, the Arizona Railroad Heritage Park, a 21-acre railroad park in Williams is setting its sights on a grand opening in the spring of 2019.