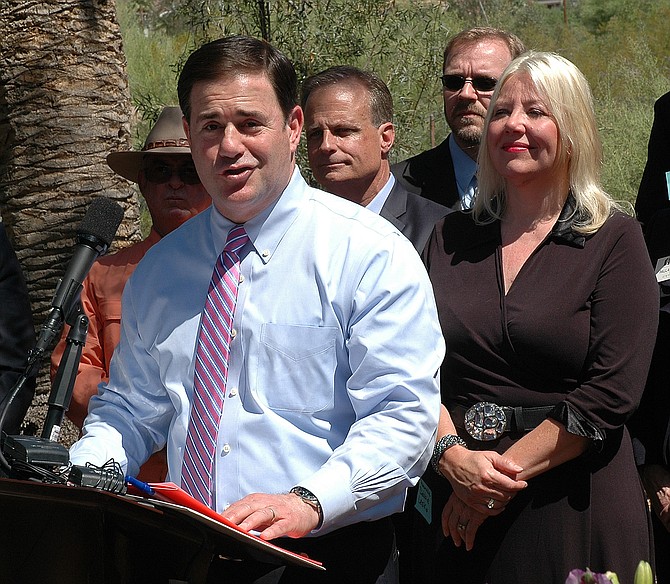 Gov. Doug Ducey and Sen. Debbie Lesko earlier this year at ceremonial signing of legislation preempting most local regulation of home sharing services.
Stories this photo appears in: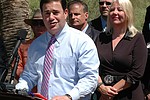 In response to the back-and-forth budget wrangling in Washington D.C. resulting in two brief shutdowns this year, Arizona Gov. Doug Ducey signed away uncertainty for the Grand Canyon State with an executive order Feb. 9.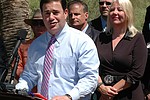 PHOENIX — Arizonans who like to rent out their homes to visitors and don't want local officials to stop them will benefit from a new law that took effect Jan. 1.
By Howard Fischer, Capitol Media Services
January 10, 2017