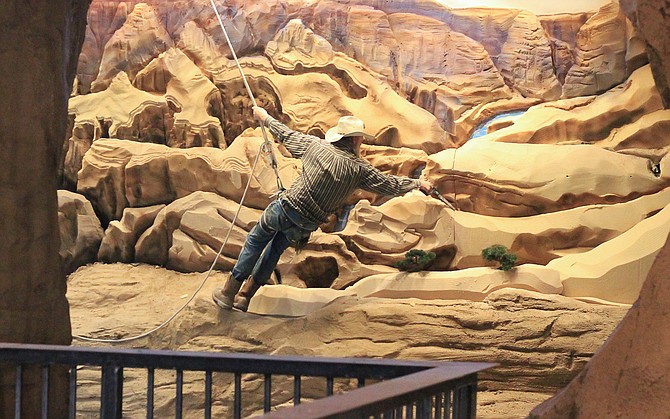 Artist Jonathan LaBenne puts the final touches on the walls at the Canyonlands Restaurant at Bearizona Feb. 23. LaBenne and his family have created multiple carvings, arches, murals and rock walls throughout Bearizona.
Stories this photo appears in: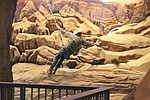 Anyone who has visited Bearizona is familiar with the intricate rock sculptures, carved signs and sculpted wildlife that are scattered throughout the property.