Six of the most common sources of carbon monoxide poisoning include gas space heaters, furnaces and chimneys, improper venting, gas stoves, generators and other gasoline powered equipment and automobile exhaust from attached garages.
Stories this photo appears in: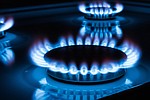 December is Carbon Monoxide Poisoning Awareness Month. Do you know the signs and symptoms?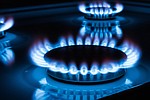 Connie Hiemenz never imagined she would become an active campaigner for carbon monoxide poisoning awareness, but in the early winter of 2000, after her own harrowing experience, she began taking every opportunity to shed light on the dangers.