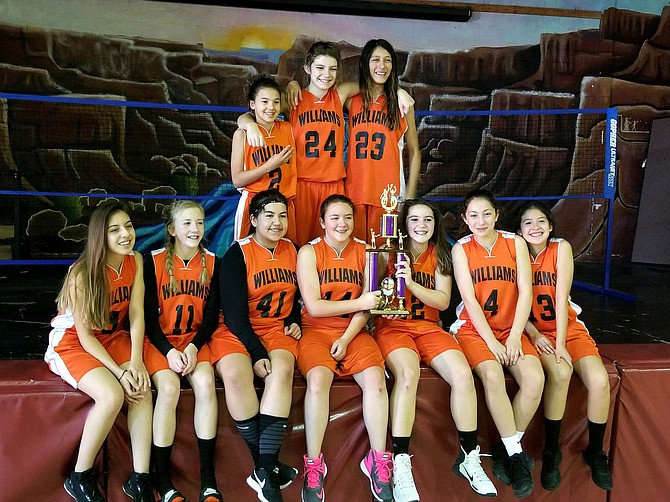 Williams A-team is awarded the third place trophy in the I-40 League tournament Dec. 2. Players include: Arwen Salgado, Marcie Heap, Nathaly Gutierrez, Andrea Ocampo, Chesnea Larimore, Cayla Fritsinger, Fatima Ruiz, Kadance Orozco, Shaelee Echeverria and Tatiana Godinez.
Stories this photo appears in: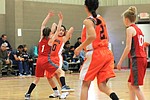 The Williams Falcons girls basketball teams played in the I-40 League end of the season tournaments Dec. 2 and Dec. 9.