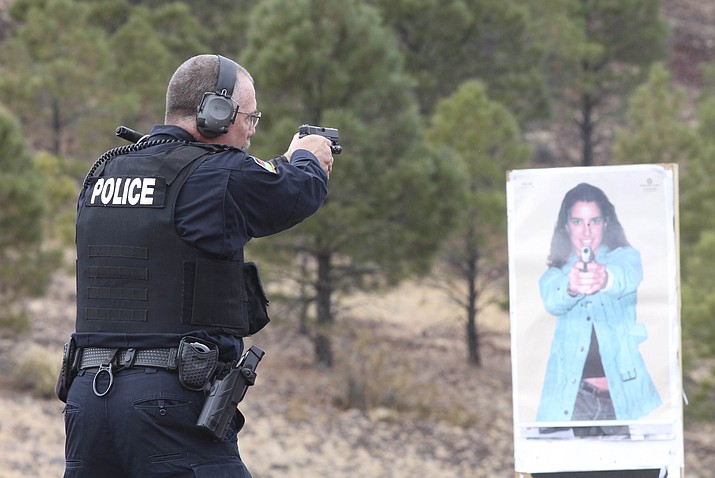 A Williams Police officer demonstrates using a gun mounted camera at the Williams Police range Nov. 30. The Williams Police Department is one of 12 organizations testing the cameras.
Stories this photo appears in:

Williams Police Department (WPD) is midway through a 30-day pilot program testing gun mounted video cameras and the department, so far, is impressed.